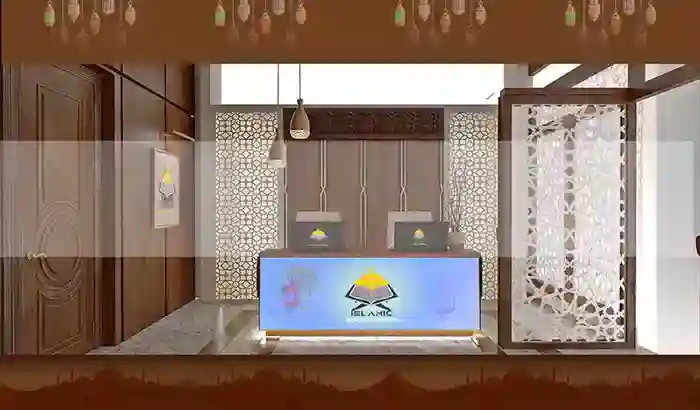 All About Islamic Quran Center
We welcome you all to our prestigious Islamic Quran center where we try our best to spread the words of Allah Almighty and keep Muslims around the world connected to Islam. The motive of our organization is to work for Muslim goodwill and help them acquire what keeps their mind peaceful and on the path of religion. Our Al-Quran Online Center tries its best to help Muslims to achieve their eternal goals and do something that would help in their present and later lives.
We wish to do Something revolutionary in online teaching. We want to use this platform for something holy and prestigious. And we think that we are lucky enough to get this opportunity and have this international platform to serve Muslims all over the world. We hope to keep Muslims connected to Islam as well. We have come with a message of peace and happiness to serve the souls of Muslims.
PROGRAMS OFFERED BY OUR ORGANIZATION:
The course outline of our organization is pretty vast, helpful, customizable, and flexible. If you are weak at something we can prescribe specific courses that will be fully customized for you. In the same way, if you want to specialize in something there will be a separate set of courses for you. That reveals the fact that our organization is pretty customizable when it comes to getting the programs and courses of your choice. A generic set of courses is following:
COMMENDABLE STAFF:
When you connect to some organization it is really important to take notice of the staff of that organization. For that reason, we need to tell you that our organization is one of the best when it comes to staff. The commendable abilities of our staff are one of the reasons for the progress and development of our organization. Our staff never fails to make a place in their students' hearts. That being said the following are some of the qualities of our staff. These are not the qualities that we say our staff has but these are the qualities that are  described by the people who get connected to our organization as customers:
Qualified staff
Trained staff
Authentic and certified staff
Hardworking and honest staff
Punctual and disciplined staff
Respectful staff
WHY YOU SHOULD JOIN US:
We think that the above-mentioned qualities of our organization and staff are pretty much enough to convince you to be a part of our organization. But still, there are a lot more reasons that would convince you to be a part of this prestigious organization following are some of the perks of joining our organization:
We offer special and customized courses.
The scope of our organization is global.
We offer special discounts according to the needs of customers.
We adjust timings according to the student's demands.
Our Quran center online can provide you with female and male Quran teachers according to your demand.
Our courses offered are reasonable for people of all kinds.
BOUNDARIES OF OUR INSTITUTE:
The boundary of our organization is not so rigid. Our organization is an international firm with blurry edges that cover every area around the world. So if you belong to the UK, France, USA, Canada, Africa, Australia, Qatar, or any other western country. Just feel free to join us to learn what the holy Quran says.