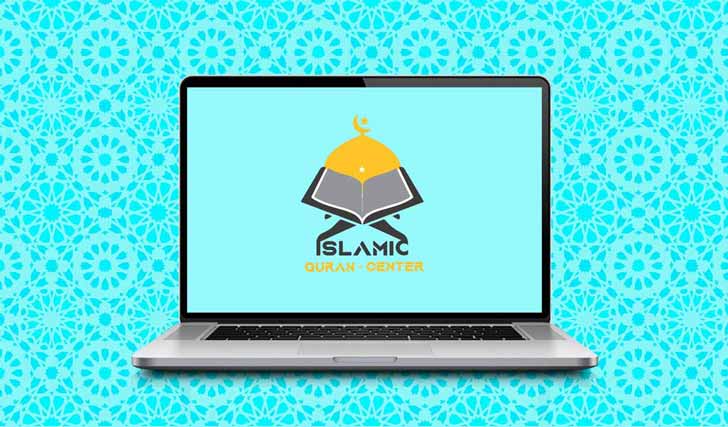 Learn Online Quran – Easiest and Best ways to start Arabic Al-Quran for beginners
Our organization is an Islamic firm that provides a platform for learning and understanding, Islam. If you want to learn something about Islam then Quran is the most authentic source. With the help of this, you can learn a lot of knowledge. As we all know, nowadays Online Learning System is one of the best ways to learn Education. This way of learning is really common and admirable. So our platform provides you with all kinds of facilities in Online Quranic Education. In Western countries, most people are always seeking Online Quran Academies. You will find very few teachers who teach Islam and the Quran online in the United States, the United Kingdom, Canada, and Australia. Arabic is not an easy language to grasp when it comes to learning something. To learn Arabic and Quran Online, you first start with the basic alphabet, and then with the pronunciation of the Holy Quran. Now you can easily Learn Quran Online in the USA, UK, Australia, Canada, and other countries.
Al Quran Which is purely written in the Arabic language carries a ton of beautiful messages. So to decode those beautiful messages the best way is to get connected with us. We welcome newbies and beginners on our platform and highly encouraged them in the way of Islam.
Islam is such a beautiful religion. Our religion is so welcoming and carries the message of humanity. Being Muslims we want to spread the message of humanity and love around the world by preaching the message of Islam. Learning Quran is not only our religious responsibility but it also improves our personality and makes us good people.
Important Aspects of Learning the Quran Online:
When we talk about learning or understanding the Quran it's not only about reciting it. There are a lot more aspects of the Learn Holy Quran Online. Following are some of the aspects that you need to keep in mind while starting the journey of the Holy Quran.
Remember: We Provide These Quran Courses Online with proper sequence.
Our Quran courses and staff are specially designed to keep in view all these aspects and teach their pupils accordingly. It's a proper journey that needs all of your focus and really good guidance to cover a long way. If you start this journey with us we promise to not disappoint you and always be helpful to you in this regard. We build a special sort of connection with our pupils and get the work done by them according to the proper instructions and guidance given by Islam. Our organization is not an ordinary organization but it is a revolutionary organization.
Learning Arabic and Quran online
If you want to Learn Holy Quran Online and Arabic Understanding, then you have to start from the very basics. We always try to create ease in your Online Education, as you start from the basics, which means starting from the Noorani Qaida. This is the best combination to start a journey that would provide light to your life. After completing the basics, you will be able to read the Arabic words by pronunciation. You don't have to think for a moment to achieve this goal and learn Quran online through our organization.
Learn Quran Online in the USA – UK – Australia and other countries
You must be thinking what is the area of focus or target of this organization so let us tell you that you don't need to worry in this regard because you can now learn Quran online in the USA, UK, Australia, and other countries. Not only that but the courses offered by us start from the very basic to a really higher level where we teach how to learn Quran online with Tajweed. properly.
How do we cater to lingual differences?
Something that is purely in Arabic is tough to understandable for those who do not have to know how Arabic. For that, we offer Special Arabic courses to learn Arabic Quran online. So by being a part of our organization, you can now learn Quran and Arabic online. How exciting is that? You can now sit at your home and get this privilege to learn the Holy Quran online. You can get the blessings of this holy journey online from the comfort of your own home. What's more exciting and interesting than learning something that would provide you help in every field of life by sitting at home online? E-learning has changed the idea of education and has made it a lot easier. Talking about the lingual difference then is not much of a big deal.
When you initially go to Western countries you're not that fluent and good at English. But by interacting with foreigners and living with them you get to know a lot about English. The same is the case with the Arabic language. By interacting with our staff you'll get to know a lot about Arabic and you'll understand it in a much better way. Not only that but our Online Quran teachers would be highly cooperative and help you to gain extraordinary skills in the Arabic language. So that you can understand what's written in the Holy Quran.
Each Arabic word has a beautiful meaning but also is really sensitive as a slight difference in the way pronunciation can change the meaning of the word. So you have to be really careful and conscious while reading the Holy Quran. As each word carries a lot of rewards so we should pronounce it correctly.
How do we provide ease to our customers in Learning Arabic and Quran Online?
It is very important to choose the correct place that helps properly when you want to learn Arabic and Quran Online seriously. And connect to you on a personal level and teach you in the best way possible. Our Online Quran Center provides the best methods following which you can find the best way to learn Quran online. Being an online and international organization we especially focus on this service of learning the Quran online for beginners. This is because of the fact that it is really important to deal with such students. Who are new to this journey and want special guidance and attention from authentic teachers. Our organization serves to spread the message of the Holy Quran.
The founder of our organization always wanted to help the Muslim nation in the way of Islam by any means. And finally, the idea of increasing the power of the Internet changed his perspective and thus our online Quran institution came into being. It's an online Islamic organization that wants to educate Muslims by spreading a message that would attract their attention to Islam. Our services try to fulfill the Islamic requirements of the areas like Canada, France, Africa, Australia, the USA, Qatar, the UK, and all other western countries.