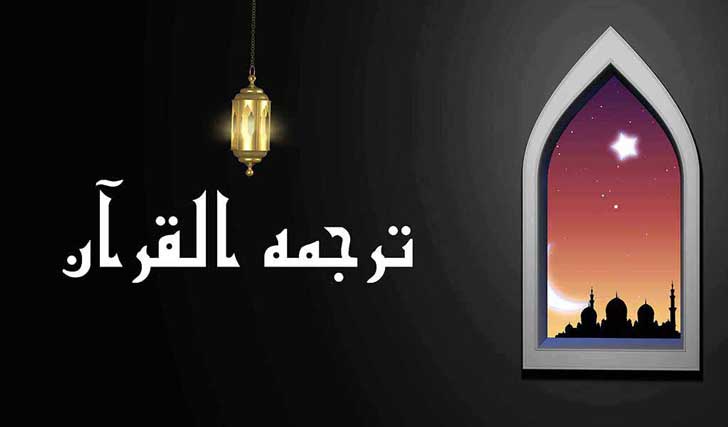 Quran with Translation (Tarjuma) Course Online Globally for Kids & Adults
Language difference is something you need to really take care of when you are learning the Quran. The main concern of our organization is to teach Quran to the Muslims around the world with Translation (Tarjuma) so that they don't miss out on any detail. Being a Pakistan-based organization we understand the lingual difference between Urdu and Arabic. We always try hard to fill up that gap for our overseas Muslim brothers and sisters. That is the reason we provide Urdu Translation (Tarjuma) classes for the Quran Pak. So no matter if you live in a foreign country,  you can now join us from all around the world, to learn Al-Quran Online from one of the best Online Quran teachers.
WHY IS IT IMPORTANT TO LEARN QURAN WITH TRANSLATION (TARJUMA)?
Talking about the fact why is it important to learn the Quran with translation or Tarjuma? Let us give you an example suppose you don't know how to speak French. But you have to receive a message in French how would you comprehend that message? If you don't know the meaning. The same is the case when you learn the Holy Quran without translation. Because if you would not learn the Quran with the translation (Tarjuma) you would not be able to learn the message given inside it. So to comprehend the message of all almighty you need to learn the Quran with Urdu (Tarjuma) translation.
Reading the Holy Quran is not only about reciting what's written in it. But we also need to follow what's written in it. And to follow what you read, you need to understand what's written. To keep your life on the path of Islam and towards peacefulness. It's really important to follow what our religion says. It's really important to be a self-learner and self-absorber. But for that, you need to know the meaning. But don't worry we are available for your guidance to comprehend the true meaning of words written when you talk about the holy Quran.
LEARN QURAN WITH TRANSLATION ONLINE BY JOINING US:
The translation is something that tells you the true extract of something written. So you need to be very sure when you choose the source of that translation. If you are in search of an organization that would help you learn the Quran with translation Online then you have come to the right place. We offer Quran Pak with Urdu Tarjuma or translation courses and much more. Not only al Quran with Urdu translation but we can help you no matter where you live around the globe.
We offer services of Quran with translation or Tarjuma in countries like the UK, Canada, France, USA, Qatar, Africa, Australia, And all other Western countries. So if you are a Muslim and live in another country then I must say this is a golden opportunity for you guys to acquire something that would keep you connected to the religion and its roots. Being a part of this holy religion it's our duty to spread the words of Allah Almighty to help our Muslim community all around the globe.
WHY YOU SHOULD CHOOSE US FOR THIS PRESTIGIOUS TASK?
If you are choosing an online organization to seek some religious information. One needs to be really conscious when it comes to such a sensitive topic. The question may be why to choose us for this gracious task. You can go online and search for our organization and I assure you that you would come back to join us with much more confidence because of all the evidence which speaks about our organization's efforts. We assure you that we provide the best Quran Tarjuma or translation services.
Classes Plan
Classes/Month
Fee
2 Students
5 DAYS/WEEK
20 Days/Month
$ 50
$ 90
3 DAYS/WEEK
12 Days/Month
$ 40
$ 75
2 DAYS/WEEK
8 Days/Month
$ 30
$ 50
1 DAY/WEEK
4 Days/Month
$ 25
$ 45
Note: Special Discount save fee from $ 0.25 to $ 0.50 per session on 2nd student. Get more at 3rd student. Start Trial
Classes Plan
Classes/Month
Fee
2 Students
5 DAYS/WEEK
20 Days/Month
A$ 50
A$ 90
3 DAYS/WEEK
12 Days/Month
A$ 40
A$ 75
2 DAYS/WEEK
8 Days/Month
A$ 30
A$ 50
1 DAY/WEEK
4 Days/Month
A$ 25
A$ 45
Note: Special Discount save fee from A$ 0.25 to A$ 0.50 per session on 2nd student. Get more at 3rd student. Free Trial
Classes Plan
Classes/Month
Fee
2 Students
5 DAYS/WEEK
20 Days/Month
£ 35
£ 65
3 DAYS/WEEK
12 Days/Month
£ 30
£ 55
2 DAYS/WEEK
8 Days/Month
£ 25
£ 40
1 DAY/WEEK
4 Days/Month
£ 20
£ 35
Note: Special Discount save fee from £ 0.25 to £ 0.50 per session on 2nd student. Get more at 3rd student. Trial Now
Classes Plan
Classes/Month
Fee
2 Students
5 DAYS WEEK
20 Days/Month
€ 40
€ 75
3 DAYS/WEEK
12 Days/Month
€ 35
€ 65
2 DAYS/WEEK
8 Days/Month
€ 30
€ 50
1 DAY/WEEK
4 Days/Month
€ 25
€ 45
Note: Special Discount save fee from € 0.25 to € 0.50 per session on 2nd student. Get more at 3rd student. Start Trial
Classes Plan
Classes/Month
Fee
2 Students
5 DAYS WEEK
20 Days/Month
‎AED 185 درهم
AED 360
3 DAYS/WEEK
12 Days/Month
‎AED 150 درهم
AED 295
2 DAYS/WEEK
8 Days/Month
AED 110 درهم‎
AED 210
1 DAY/WEEK
4 Days/Month
AED 85 درهم‎
AED 165
Note: Special Discount save fee from AED 0.25 to AED 0.50 per session on 2nd student. Get more at 3rd student. Enroll
Classes Plan
Classes/Month
Fee
2 Students
5 DAYS WEEK
20 Days/Month
KWD 16
KWD 25
3 DAYS/WEEK
12 Days/Month
KWD 13
KWD 21
2 DAYS/WEEK
8 Days/Month
KWD 10
KWD 15
1 DAY/WEEK
4 Days/Month
KWD 8
KWD 11
Note: Special Discount save fee from KWD 0.25 to KWD 0.35 per session on 2nd student. Get more at 3rd student. Start Trial