Skype Quran Classes Online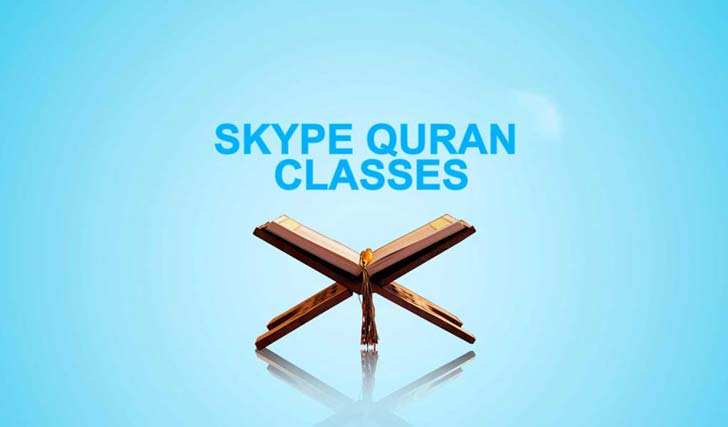 How you can Take Skype Quran Classes Online? Join Now Free Trial Offer
Skype is an excellent software for instant messaging, document sharing, screen sharing, and casual video and voice chats. Anywhere in the world, the call is entirely free if you both use Skype. A person only needs a good internet connection to communicate with another person. With the help of this software, you can get Quran teachings online from your home in any part of the world. Our Quran Center Online also provides Islamic and Quranic teachings to the students with the help of this Skype software. With the help of our online Skype Quran classes, you can get Islamic teachings under the supervision of our best Quran teachers.
We will try to provide you with a great opportunity to study Quran online. If you want to learn the Quran; in-depth, we assure you that you are on the right website right now. We are working to improve our capabilities of the Holy Quran in the most effective way possible. All you need to do is install Skype on your laptop, phone, or tablet which will connect you to us. We believe that Skype is the most suitable option for classes. Our tutors are very professional and skillful in using Skype. They are also good at providing Quranic education through Skype. This will save you precious time without any difficulty. Additionally, you can also book a free trial to check our Services. And then you can make the decision whether you want to join the classes or not.
EASY SKYPE QURAN CLASSES ONLINE:
Skype Quran classes Online give a great online opportunity to gain rewards for good deeds that would be meaningful throughout life and after death too. Our Online Quran Organization believes that Skype is a very simple app that even children can use easily. Even elderly people know how to operate Skype and connect to their loved ones through it. That is the reason we have chosen this app for spreading the message of Allah Almighty. Our online Skype Quran classes provide a proper course to learn Quran via Skype. Now you must be thinking that how it is possible to digitally learn something so for your information as you know that on Skype you can communicate through video or audio through which you can easily start Quran and Other Islamic Education with us.
CLIENT SATISFACTION:
We totally believe in students; satisfaction. That is our number one priority. When you are getting any online service then you are always in doubt that how it is going to be that is how it is going to be and whether would it be worth the money and all that thoughts. We know the thinking of a Layman and that is why we have come up with an idea that would make them satisfactory over our services. We also provide free trials on our website. So you can now join our Online Skype Quran classes check if they suit you or not and then you can pay us after the free trial session.
GLOBAL JOURNEY:
Our Skype Quran Classes online is an international project that provides services to the countries like UK, USA, France, Canada, Qatar, Oman, and other Western countries. Skype Quran classes are the easiest way to Start Islamic Education with us, and anyone can access it from any place in the world. That is why our Quran Institute has chosen to utilize this.