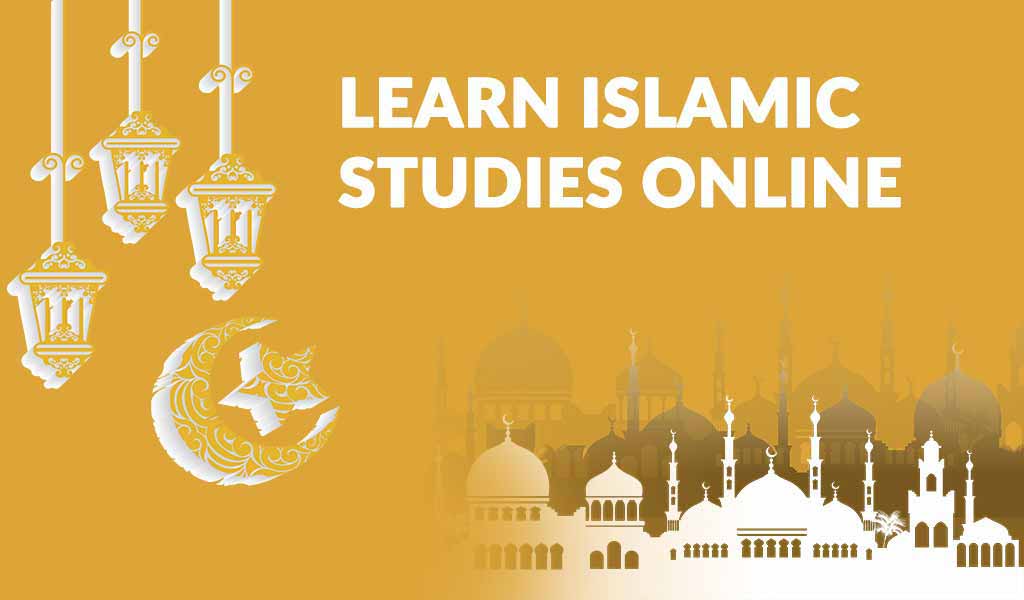 An Islamic Studies Course Online – Learn about the history of Islam:
It is really important to include the basic and higher knowledge of Islamic Studies in our lives. Being a part of the 21st century comes up with A lot of responsibility in this regard. Today if we have a look at the awareness ratio about Islam in youngsters then we'll get to know that it is pretty less compared to that in older times. Now, the motive of our Online Quran center is to spread the light of Islamic awareness by keeping in view the comfort of people, and modernism, and helping them learn Islamic Studies from Home. In foreign countries, for example, the USA it's pretty tough to get guidance related to Islam. We pay special attention to those areas and target them in our motto.
LEARN ISLAMIC STUDIES ONLINE:
Besides the other spiritual knowledge and connectivity with Islam, it's really important to stay on the righteous path by following the instructions of Islam. It's our responsibility now to globally connect people on a bigger platform and tell them vastly about our religion. It will not only give information about Islamic Studies but also strengthen their Eman. Our Islamic Studies Online center works under the same Motto. It wants to develop an awareness of Islam worldwide. The way we preach Islamic Studies is very unique and innovative. We develop the interest of people in Islam and make them learn about it for their own happiness will.
If you are new to Islamic studies then it's really important for you to start from the initial level. So that nothing gets skipped and all the basics are covered. As our Academy is an online institution so all this comes with a lot of ease. We help people to learn its basics and then dig deeper into it. All this precious knowledge can be acquired by just sitting at home. What's easier than that? So make sure to join us and spread the word. We hope that you'll be satisfied and happy with your decision of joining our prestigious institution online.
WHAT IS THE CONTRIBUTION OF OUR TEACHERS IN TEACHING ISLAMIC STUDIES?
As our organization is a huge Islamic platform that serves online so there is a huge responsibility on teachers. You can join us Online from Home. We have provided ease in Islamic learning by it. Our Quran teachers are highly efficient and qualified. They know how to treat students of all kinds. Our Professional Online Quran teachers are very honest with their duties. They always try hard to spread the message of Allah Almighty.
Usually, in foreign countries, it's really tough to gain Islamic studies. Like in the USA it's hard to find any Islamic center. With us, you can easily Learn Islamic Studies Online in the USA too. We want to level up the standards of our organization by expanding its boundaries in countries like the USA, UK, Germany, France, Australia, Canada, Qatar, and all other foreign countries. So what are you waiting for now? Join us and learn Islamic studies from our appreciable staff.
Classes Plan
Classes/Month
Fee
2 Students
5 DAYS/WEEK
20 Days/Month
$ 50
$ 90
3 DAYS/WEEK
12 Days/Month
$ 40
$ 75
2 DAYS/WEEK
8 Days/Month
$ 30
$ 50
1 DAY/WEEK
4 Days/Month
$ 25
$ 45
Note: Special Discount save fee from $ 0.25 to $ 0.50 per session on 2nd student. Get more at 3rd student. Start Trial
Classes Plan
Classes/Month
Fee
2 Students
5 DAYS/WEEK
20 Days/Month
A$ 50
A$ 90
3 DAYS/WEEK
12 Days/Month
A$ 40
A$ 75
2 DAYS/WEEK
8 Days/Month
A$ 30
A$ 50
1 DAY/WEEK
4 Days/Month
A$ 25
A$ 45
Note: Special Discount save fee from A$ 0.25 to A$ 0.50 per session on 2nd student. Get more at 3rd student. Free Trial
Classes Plan
Classes/Month
Fee
2 Students
5 DAYS/WEEK
20 Days/Month
£ 35
£ 65
3 DAYS/WEEK
12 Days/Month
£ 30
£ 55
2 DAYS/WEEK
8 Days/Month
£ 25
£ 40
1 DAY/WEEK
4 Days/Month
£ 20
£ 35
Note: Special Discount save fee from £ 0.25 to £ 0.50 per session on 2nd student. Get more at 3rd student. Trial Now
Classes Plan
Classes/Month
Fee
2 Students
5 DAYS WEEK
20 Days/Month
€ 40
€ 75
3 DAYS/WEEK
12 Days/Month
€ 35
€ 65
2 DAYS/WEEK
8 Days/Month
€ 30
€ 50
1 DAY/WEEK
4 Days/Month
€ 25
€ 45
Note: Special Discount save fee from € 0.25 to € 0.50 per session on 2nd student. Get more at 3rd student. Start Trial
Classes Plan
Classes/Month
Fee
2 Students
5 DAYS WEEK
20 Days/Month
‎AED 185 درهم
AED 360
3 DAYS/WEEK
12 Days/Month
‎AED 150 درهم
AED 295
2 DAYS/WEEK
8 Days/Month
AED 110 درهم‎
AED 210
1 DAY/WEEK
4 Days/Month
AED 85 درهم‎
AED 165
Note: Special Discount save fee from AED 0.25 to AED 0.50 per session on 2nd student. Get more at 3rd student. Enroll
Classes Plan
Classes/Month
Fee
2 Students
5 DAYS WEEK
20 Days/Month
KWD 16
KWD 25
3 DAYS/WEEK
12 Days/Month
KWD 13
KWD 21
2 DAYS/WEEK
8 Days/Month
KWD 10
KWD 15
1 DAY/WEEK
4 Days/Month
KWD 8
KWD 11
Note: Special Discount save fee from KWD 0.25 to KWD 0.35 per session on 2nd student. Get more at 3rd student. Start Trial