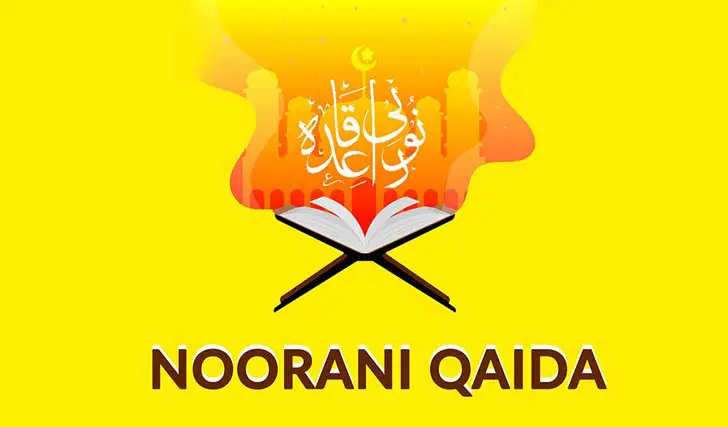 How to build a foundation for learning the Quran with the help of the Noorani Qaida Course?
If you want to start the journey of learning the Holy Quran, it is important that you stay strong. In order to achieve this goal, you must first establish its foundation in your mind. So if we talk about how to learn the Arabic language of the Qur'an? Then you have to get a deep grasp of the letters and words of the Arabic language. If you want to learn the basic letters of the Arabic language, you need to start the pronunciation of the Arabic alphabet from the Book of Noorani Qaida, which is about the basic rules. And this book is available in different languages like Urdu, English, and more. Arabic characters are mostly very similar to Urdu and Persian letters. It is the desire of every Muslim to read the Quran well and if you and your children want the same, then you need to recognize the Arabic letters and words. Now you and your kids can easily learn the Basic Noorani Qaida course online.
What is the Book of Noorani Qaida?
As we know to learn any language it is necessary to first understand the alphabet of that language. Then these letters are combined to form words and it is also important to learn the sound of these words. After that, we are able to speak sentences and that language easily. To learn any language, an absolute basic book is made from that language. Only by reading it with understanding can we be able to speak this language. Noorani Qaida (نورانی قاعدہ) is basically a book for learning the Arabic language. With its help, we learn the sound of the Arabic language letters and the sound of the words connected with these letters. This book teaches us the Arabic language easily, after which we are able to read the Holy Quran.
What Qaida Means? (Definition)
If we talk about the word "Qaida (قاعدہ)" then it means "Principle, foundation, Base, Constitution, Ritual, Manner, Style, Method, Manner, Law, and Regulation". This is the book with the help of anyone can easily learn the foundation or basis of the Arabic language.
Why do we read Noorani Qaida? (Importance)
The main purpose of reading this Noorani Qaida Book (نورانی قاعدہ کتاب) is to get acquainted with the Arabic letters and the sounds of the words and to start the Holy Quran properly. There are many advantages of this book that are worth mentioning.
Advantages or Importance of Reading Noorani Qaida Book:
Strengthening the foundation of the Arabic language: There is no doubt that this book helps you to understand the Arabic language. And enables you to start the journey of reading the Holy Quran.
Learn the Arabic language easily: With its help, you can easily understand and read Arabic. Which guides you in reading the Quran in the future.
Recognition of this book worldwide: Since this is the basic book for learning Arabic, it is popular and recognized all over the world. This is because it is one of the most reliable books.
The certificate is recognized Worldwide: There is no doubt about it, its certificate is easily accepted all over the world.
Improve Recitation Skills: After completing this book, you can gain a lot of skills in reciting the Holy Quran.
How many letters are there in Arabic or Noorani Qaida Book?
If we talk about Arabic letters, there are 28 letters (حروف) in the Arabic language that have different sounds. These letters are written and read from right to left. These letters are combined to form words. Recognition and understanding of these letters and words come only with the help of Noorani Qaida's book. If we talk about Arabic letters, it will be appropriate to tell this. That many letters in the Arabic language are similar to Urdu and Persian characters.
How many Lessons or Chapters are there in Noorani Qaida Book?
As many people want to know, How many Lessons (اسباق) are there in the Noorani Qaida Course Book? For your information, some books by Noorani Qaida contain 17 Lessons (اسباق) while many books contain 18 Lessons (اسباق). In which the name of the 17th lesson is "Tashdeed with Haroof Madah" and the name of the last 18th lesson is "Ending of Rules".
Who wrote Noorani Qaida Book?
If we talk about the first Author (مصنف) of Noorani Qaida (نورانی قاعدہ), who wrote this book, then we have to go to the 19th century. Yes, it was first introduced by Maulana Noor Muhammad Ludhianvi (مولانا نور محمد لدھیانوی), a famous religious scholar of the 19th century. Who belonged to Bizenkhel, Bannu District of the Indian Subcontinent. He made this book so that children can learn the basics of Arabic well. Now this book is taught in Madrasahs and schools all over the world.
Is Noorani Qaida translated into other languages?
Yes, this book has been translated into many languages, country-wise. But remember that only the learning process has been translated, the rest of the letters and words are from the Arabic language. The books that have been translated into most languages are as follows:
In English Noorani Qaida
Noorani Qaida in Urdu
Persian (Farsi) Noorani Qaida Book
French Noorani Qaida Book
Italian Noorani Qaida Book and More.
Examples of Noorani Qaida Arabic Alphabets Sound: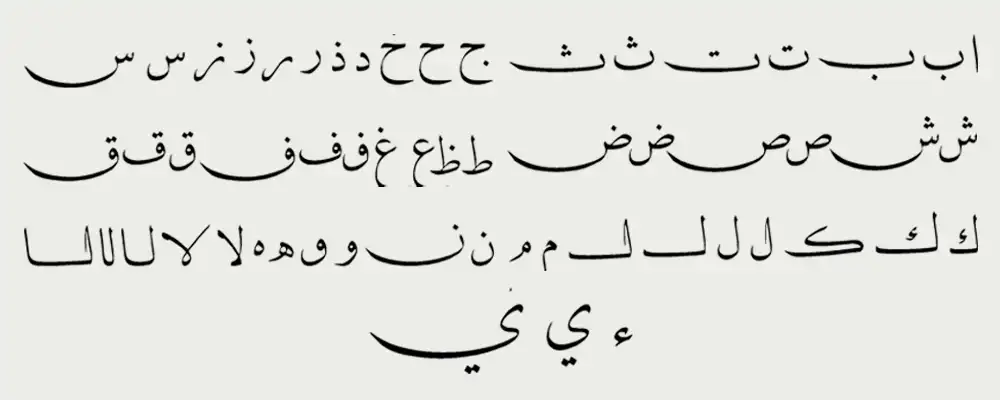 Here, we are going to talk about the purpose of learning the rule of light for children. In the Noorani rule, sounds of letters such as "Alif ا" sound is "AA آ", "Bay ب" for "BAA با ", last example "TAY ت" for "TAA تا" and many other letters are taught. This is a great way to understand the alphabet, which can be easily understood by both children and adults. Our organization makes it easier in some of its key ways.
How long does it take to Learn Noorani Qaida Course?
Many people try to find out on the Internet how much time is required to finish the Noorani Qaida Course. So for your information, many people call it 32 weeks, that is 8 months. Some people consider it as a period of 2 months to 8 months. But actually, it depends on the ability of the students, because sometimes it may take more than 1 year. And sometimes it is completed in 1 to 2 months. So we cannot set a period for you. In simple words, if the student's ability is high, then he completes it in minimum time, otherwise, it may take much more time.
Effective Learning of Noorani Qaida in Arabic and Urdu Language:
As we have said above, there are many similarities between the Arabic, Urdu, and Persian alphabets. Which helps the students to learn Arabic Qaida in Urdu as well. Qaida Urdu book gives you a complete guide to combining Arabic letters and understanding the sound of words. Furthermore, it will help you cover all the essentials needed to learn Arabic, which is also very important in the context of the religion of Islam. Noorani Qaida's online course can be useful in understanding all the essentials of Arabic in depth. which needs to be covered. So that after learning all this, you can start the journey of reading the Holy Quran regularly. Likewise, you can easily learn the rules online by sticking to our plans.
Important Note:  Kids whose mother tongue is Urdu and Persian can easily read and understand the Arabic alphabet and words. This is because of the similarity between Urdu, Persian, and Arabic letters.
How do start Noorani Qaida Course Online?
Various ways you can start the course, for example, if you are a junior and not familiar with it before. Then you should start from very basic, for instance, you should Start from Noorani Qaida. Basically, to start the Arabic Language you first need to understand the proper alphabet of it. The correct sound of the alphabet and then the sound of different words, have to be understood. These all things are included in the basic Arabic Qaida Course and you would start from Noorani Qaida Course Online.
As we all know, the learning power of kids is much higher than that of adults. Therefore, it is necessary to teach children the recognition or sounds of Arabic letters and different words from childhood with the help of Noorani Qaida. This "Learn Noorani Qaida Online for Kids" course is especially for children but adults can also start it.
How to Learn Noorani Qaida Online from the Basics?
This Qaida Noorani course Online guides you through the basics, such as how to start learning or reading the Quran. While you are a beginner. Does Noorani Qaida play an important role in the recitation of the Holy Quran or with this how to recite Holy Quran? Basically, it is very important that first, you start Basic Arabic Noorani Qaida so that you can take a grip on all Arabical Characters and Words. Without this, it is very difficult to start the Holy Book of the Quran. Noorani Qaida Arabic is also for those Muslims who do not know Arabic. Here we have an online Quran seminary, for all children or adults still deprived of Quranic teachings. You can start this Noorani Qaida Course Online from anywhere, at your preferred place, and on your own time.
And for those of you who want to learn Noorani Qaida online, this is a golden opportunity to start with our Quran institute.
How to Read Noorani Qaida Online by Kids?
As we said in the introduction, we have designed this course, especially for children, but adults can also join this course without any hesitation. Our "Learn Noorani Qaida online for kids Course" is one of the easiest ways to start the Arabic alphabet.
Due to online education, we have to convert the book of Noorani Qaida to an ebook. We have designed an e-book for this Online Noorani Qaida course, which can be easily understood by children above 3 years and adults. And we share this e-book with all the people associated with this course. And during the course is taught from the same book through screen sharing.
What Else Can You Learn in this Noorani Qaida Course Online?
In this Online Course, you will learn more about Islam, for example, real stories about history. It is taught about the lifestyle of the last Prophet Muhammad (PBUH), and about the previous Prophets and various events that happened during their time. This learning is very important because you can understand the Qur'an as well as the teachings of Islam. And through this education, you can illuminate your heart with the light of the ideology of Islam. Therefore, it is our top priority, to reach out to as many people as possible online, to provide them with the teachings of Islam, and to purify their minds in the best possible way.
This basic education will help you in the future as it will form your foundation which will further strengthen your ideas later on. If you are the parent of a Muslim child then you have a greater responsibility. Because you have to make sure that the child has all the necessary information about Islam and the Quran. Teach your child the rules online and keep them connected to the Quran so that after learning the enlightened principles, he will continue to read the Quran.
What software do we use in the Qaida Course Online?
Mostly we get this instruction from the students themselves or their parents. Mostly in this course, parents choose the software themselves, which we install on our machine according to their needs. Sometimes students themselves also say that we have to study through such and such software. Following is a list of commonly used software:
Skype
Whatsapp
zoom
Google Meet
In which countries do we offer this course?
We offer this course for both children and adults Almost globally. But we always give preference to those who are in difficulty and looking for a Trustworthy Online Quran Academy. And also for those who do not have the facility of Quran teachers who comes to teach at home. As most of them are people who have settled abroad with their families. Here is the list of the countries below:
United States of America (USA)
Canada
Australia
Germany
France
Italy
United Kingdom (UK)
Mexico
Guatemala
Belize
El Salvador
Nicaragua
Honduras
Costa Rica
Panama
Jamaica
Cuba
The Bahamas
Haiti
Dominican Republic
Antigua and Barbuda
Dominica
Saint Lucia
And More.
Because the purpose of our organization is to provide all these facilities at home to all these people. And they have to be taught from the basic level.
Start Trial
So what are you waiting for Learn Noorani Qaida by joining us. This peaceful and pious journey will be an ultimate source of pleasure for us too. And we will be lucky to help you with this. As we want our students to feel easy in this context. Then book your trial and look over our method to Learn how to learn Noorani Qaida online by joining us through the internet. As we offer a  free trial for your Satisfaction.
How to get admission to the Qaida Course?
It is a straightforward and simple method, click here for "Learn Noorani Qaida Online for Kids & Adults Course". After that, you will be reached on Admission Page, where you can fill up the required fields and then submit.
In Requirements, you must fill the following 7 Easy Steps:
Full Name:
Email:
Whatsapp Number:
Country:
Course Name:
Answer the General Questions:
Check the box for Accept the Term and Conditions:
If you are unfamiliar with Form Submission, you can also directly contact us on our WhatsApp number: +923144229112.