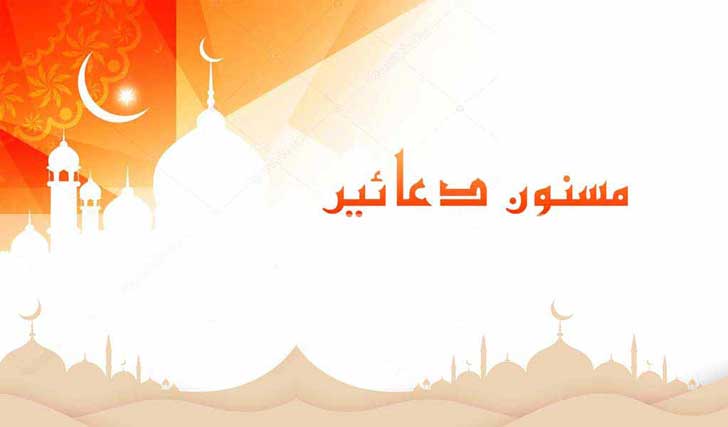 Masnoon Duain Prayers Course Online – How to Recite the Duas in Daily Routine?
Our religion is so beautiful that it offers kind and beautiful words\duas to start anything. These Duas are to do a good start or end of anything. There are certain Duas that we need to recite or you can say they add goodness to our work if we recite them before that specific work. Those Duas can be translated into Hindi, English, or Urdu. This Duain allows us to do a fresh start on anything. The translation of these Duas has a beautiful meaning that adds a positive essence to anything we do. If you have a child you must teach him/her about Islam from a very small age. At a young age, you can attach them to Islam by getting starting with Duas like Dua e Hajat, Duas of Ramzan, Duas after namaaz, etc.
An important part of our religion:
If we start teaching our children these Masnoon Duas from childhood then it builds gradual interest children in Islam. And once they start learning about it they want to learn more and more. You can recite these Masnoon Dua in Hindi to understand them well if you have a Hindi background. Even you can recite this Masnoon dua in English too. Also, we offer courses that teach Masnoon Duain with Urdu translation. These services are specially for our Muslim brothers and sisters who live in foreign areas and want to learn Masnoon dua meaning and also teach this to their children.
Basic Islamic education:
We teach Masnoon Duain to children To make them familiar with the basics of Islam. It makes them habitual to start their work with the name of Allah. These Duas are something that Built a special connection between you and Allah. We teach Masnoon dua in Urdu as well. We teach Duas like Masnoon dua e Hajat, Ramzan ki Masnoon Duain and a lot more. This dua e Masnoon, Masnoon help strengthen Eman and develop a habit of remembering Allah. A Muslim should know how to do proper dua after namaz and ask as much as possible from Allah.
If you are someone who doesn't know Arabic then we also teach Masnoon dua meaning in Urdu. The purpose of this course is to remember Allah which can be in any language. If you want to learn these in Arabic then we teach it with the complete Quran with translation for proper understanding of the learner. Our motive is to teach the younger Muslim community to ask for everything from Allah almighty. To start anything by taking the name of Allah will involve a lot of blessings in that work. And that work becomes a constant source of earning rewards.
Global teaching:
This course has been specially designed for Muslims who live in foreign areas and want to keep their children connected to Islam at a younger age. In Muslim countries from the very childhood, we know about certain aspects of Islam and we learn a lot about Islam. But when we live in such areas where there is less Islamic awareness then it becomes the responsibility of the Muslim parents to educate their children in this regard.
Courses like Masnoon Duas offer an opportunity to develop a habit of remembering Allah Almighty before starting anything. So now it has become a lot easier for you to educate your children about Islamic Duas. If you live in countries like France, Canada, the UK, Australia, Africa, or any other Western country. There is no age limit to learning such Duas. So join us to learn more about it and get benefited from this precious knowledge.
Classes Plan
Classes/Month
Fee
2 Students
5 DAYS/WEEK
20 Days/Month
$ 50
$ 90
3 DAYS/WEEK
12 Days/Month
$ 40
$ 75
2 DAYS/WEEK
8 Days/Month
$ 30
$ 50
1 DAY/WEEK
4 Days/Month
$ 25
$ 45
Note: Special Discount save fee from $ 0.25 to $ 0.50 per session on 2nd student. Get more at 3rd student. Start Trial
Classes Plan
Classes/Month
Fee
2 Students
5 DAYS/WEEK
20 Days/Month
A$ 50
A$ 90
3 DAYS/WEEK
12 Days/Month
A$ 40
A$ 75
2 DAYS/WEEK
8 Days/Month
A$ 30
A$ 50
1 DAY/WEEK
4 Days/Month
A$ 25
A$ 45
Note: Special Discount save fee from A$ 0.25 to A$ 0.50 per session on 2nd student. Get more at 3rd student. Free Trial
Classes Plan
Classes/Month
Fee
2 Students
5 DAYS/WEEK
20 Days/Month
£ 35
£ 65
3 DAYS/WEEK
12 Days/Month
£ 30
£ 55
2 DAYS/WEEK
8 Days/Month
£ 25
£ 40
1 DAY/WEEK
4 Days/Month
£ 20
£ 35
Note: Special Discount save fee from £ 0.25 to £ 0.50 per session on 2nd student. Get more at 3rd student. Trial Now
Classes Plan
Classes/Month
Fee
2 Students
5 DAYS WEEK
20 Days/Month
€ 40
€ 75
3 DAYS/WEEK
12 Days/Month
€ 35
€ 65
2 DAYS/WEEK
8 Days/Month
€ 30
€ 50
1 DAY/WEEK
4 Days/Month
€ 25
€ 45
Note: Special Discount save fee from € 0.25 to € 0.50 per session on 2nd student. Get more at 3rd student. Start Trial
Classes Plan
Classes/Month
Fee
2 Students
5 DAYS WEEK
20 Days/Month
‎AED 185 درهم
AED 360
3 DAYS/WEEK
12 Days/Month
‎AED 150 درهم
AED 295
2 DAYS/WEEK
8 Days/Month
AED 110 درهم‎
AED 210
1 DAY/WEEK
4 Days/Month
AED 85 درهم‎
AED 165
Note: Special Discount save fee from AED 0.25 to AED 0.50 per session on 2nd student. Get more at 3rd student. Enroll
Classes Plan
Classes/Month
Fee
2 Students
5 DAYS WEEK
20 Days/Month
KWD 16
KWD 25
3 DAYS/WEEK
12 Days/Month
KWD 13
KWD 21
2 DAYS/WEEK
8 Days/Month
KWD 10
KWD 15
1 DAY/WEEK
4 Days/Month
KWD 8
KWD 11
Note: Special Discount save fee from KWD 0.25 to KWD 0.35 per session on 2nd student. Get more at 3rd student. Start Trial