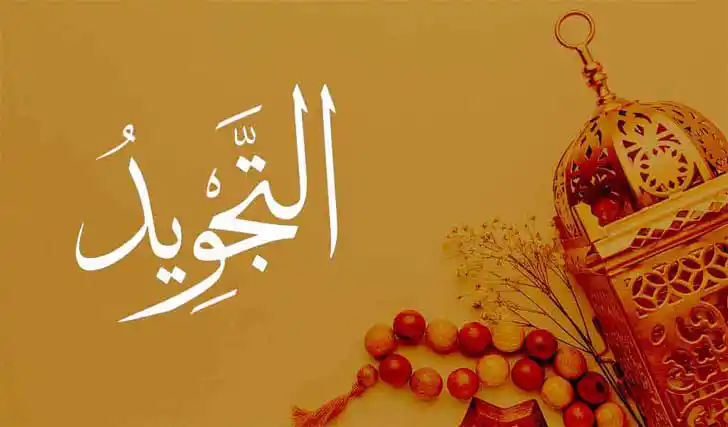 Tajweed Course Online for Kids & Adults – How to Recite Correctly the Holy Quran?
Allah Almighty revealed the Holy Qur'an in the Arabic language because the people to whom Allah sent Prophet Muhammad (peace be upon him) were proficient in the Arabic language and were familiar with the rules and principles of Arabic. We do not know the Arabic language, so when we recite the Holy Quran, it is necessary to Read Quran with Tajweed Rules. The explanation and rules of this particular method are taught through basic exercises. Which is called Reading or Learn Quran with Tajweed Rules. It is very important to inform beginners about this so that it is easy for them to read Quran with Tajweed. First of all, we need to follow the rules and regulations of Tajweed. To start the Quran, it is really important to read and understand the basics of the Arabic language. If you start with the basic principles in mind, it will not be difficult for you to Learn Arabic Quran with Tajweed Rules. Whether kids or adults, after understanding the principles, they can easily read the Holy Quran with the principles of Tajweed. In order to learn Quran with Tajweed, our organization guides you through a completely online course. Now you can easily learn Quran with Tajweed Rules Online by joining our course by sitting at home.
Many Muslims live in foreign countries such as America, Canada, Australia, England, Germany, France, Italy, and other such countries. Most of them are not familiar with the rules and regulations of the Arabic language. Due to this, they are unable to Recite or Read Quran with Tajweed. The main reason for this is lack of time due to work. So, for the convenience of such people, we have introduced the Tajweed course which can be started easily. The most important thing is that they can start this course regularly by allocating their desired time. Kids or Adults in your family can take a trial in our "Quran with Tajweed Online Course".
What is the Meaning of Tajweed in Arabic? (Definition)
Tajweed is derived from a verb in the Arabic term (Jawada, جود). Tajweed is further written as (Tajwid, تجوید). Tajweed is a very important aspect of reading or reciting the Holy Quran which must be followed. The definition of word Tajweed (تجوید) is defined in different ways. As in the pronunciation of letters, in the pronunciation of words, and in the recitation of verses, (Perfection (کمال), Beauty (خوبصورتی), and Improvement (بہتری)) are to be produced.  Further, some people have defined it as making all these aspects "to enhancement (آگے بڑھانے)", or "to make better (بہتر بنانا)". From this, it is understood that every letter and every word should be given its due with real pronunciation. Therefore, we need to read the words of all the verses of the Holy Quran in correct pronunciation, so that no mistake can be made. We need to improve these principles So that we can pay for the recitation of the Holy Quran more beautifully.
What is the Arabic Quran with Tajweed Reading Rules for Beginners?
The following are the Four (4) Rules or Principles of Tajweed:
Izhaar: (If any throat letter (ء ھ ح ع خ غ) comes after Noon (ن) Saakin (ساکن) or Tanween (تنوین) (2 ZABAR ( زبر), 2 ZAIR (زیر), 2 PAISH (پیش)) then it will be read normally without Ghunnah (غنہ)).
Iqlaab: (If Letter (ب, BAA)  comes after Noon (ن) Saakin (ساکن) or Tanween (تنوین) then Noon (ن) Saakin (ساکن) is changed into (م, meem) with Nasal Sound (ناک کی آواز)).
Ikhfaa: Normally or Mostly after (ن, N) Saakin (ساکن) or Tanween (تنوین) with any other letter appearing, except the 6 letters of Throat Yarmaloon and (ب, B). Then the Noon (ن) Saakin (ساکن) or Tanween (تنوین) will be recited with Ikhfaa (اخفا) we will hide the voice Noon (ن) into the Nose for 2 seconds).
Idghaam: (There are six Yarmaloon Letters (حروف یرملون), (ی ر م ل و ن) these are divided into two groups, (Idghaam (ادغام) with Ghunnah (غنہ), Idghaam (ادغام) without Ghunnah).)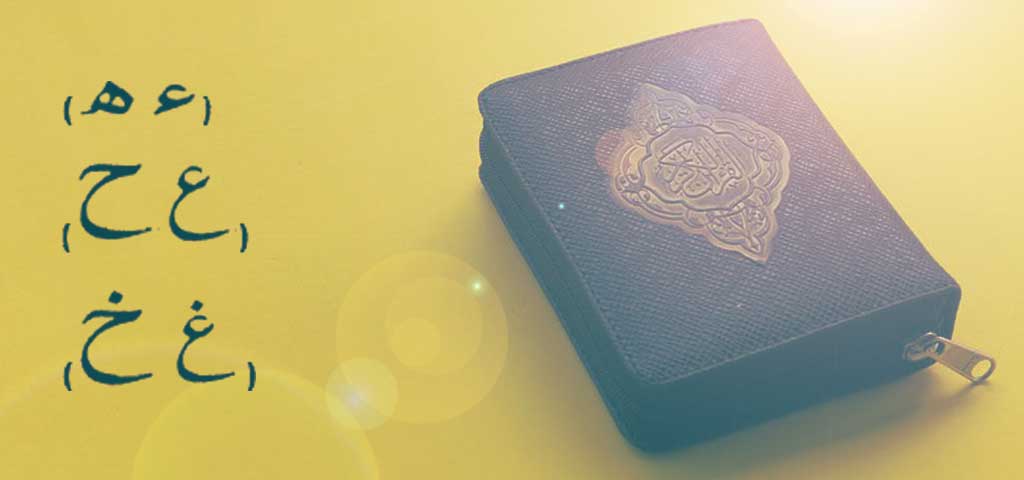 When we convey the message precisely, it becomes more attractive and understandable. In the same way, if you would spread Allah's message by following some set of instructions and reciting beautifully then it would become more effective and people would listen to you more.
What are the Three (3) Types of  Madd (Alphabets or Letters) in Tajweed?
According to Tajweed, the meaning of "Madd, مد" is to pronounce any word or letter sound by lengthening, prolonging, or Extending it. First need to understand the One (1), Two (2), Three (3), or four (4) syllable sounds. Like, One (1) syllable sound "SKY", Two (2) syllable sound "Enter or Copy" in this example, Two (2) sounds will come out of your tongue in One (1) word. Similarly, the 3 syllable sound is "Adventure or Ambulance" which will produce Three (3) sounds in One (1) word. If you understand the syllable sounds then now you can easily understand the meaning of "Madd, مد". There are three (3) Letters or Alphabets of "Madd, مد" Sound (ا,و,ي) Examples are as follows:
In "Madd, مد" Sound, the First Character is "Alif, ا". Such as "Air, ہوا" in which the "r, ا" is the symbol of the "Madd, مد", and you can make its voice as long as you want.
The Second Letter of "Madd, مد" Sound is  (wow, و). For instance the word "Yousuf, یوسف" in this name or word, the letter "u, و" is the "Madd, مد", which the speaker can prolong or extend from their desire.
The Third and Last "Madd, مد" Sound belong to (choti ye, ی).  For Example, in the "Faheem, فہیم" name, the "ee, ي" is a "Madd, مد" sound and anyone can speak it long.
As per the example above, if a word does not contain the letters "Madd, مد", So "Madd, مد" is not applied to such words.
Why is it important to read the Quran with Tajweed?
Do we have to read Quran with Tajweed? Yes, without it you cannot pronounce the words and verses of the Holy Quran correctly. As we all know, Qur'an is read in Arabic language, so the wrong pronunciation of a word in the Arabic language changes the meaning of the word. For this reason, we have to be very careful in this, besides, there is no room for error. Sometimes we pronounce some words in the Holy Qur'an in the wrong ways, which we realize after learning it again. This mistake makes us very sad that we had been mispronouncing it for a long time. Therefore, we should also seek forgiveness from Allah for such a mistake. We should learn the Arabic language well from the basics. And after that, we should read Quran with Tajweed by keeping in mind all the Principles or Rules, so that we can pay the correct pronunciation of every word of the Holy Qur'an.
Learn Quran with Tajweed Reading or Recitation Rules Easily:
Being a Muslim it is important to help other Muslims in the way of Islam. Quran with Tajweed helps you to recite Quran properly. Being related to an international religion we always want to increase the scope of learning of the holy Quran. We want to spread it all around the world. For that reason, it's really important to know how to actually recite and read the Holy Quran. Tajweed Quran online wants to educate Muslims and tell them there is a precise and accurate way to actually read the Quran by following Quran reading rules. You cannot only casually go through it but you have to be very conscious while reading each and every word because everything requires a way to be done.
We want to expand the scope of reading it and tell the public how to give the Holy Quran a perfect read. We offer multiple Online Tajweed courses for that.
PROPER RECITATION OF THE TAJWEED QURAN ONLINE COURSE:
Being a Muslim you should know that if anyone wants to start reciting or learning the Quran you should help that person. Proper recitation of the Quran comes with a lot of rules and regulations that need to be taken into account while recitation the Quran. Learn Quran with Tajweed and make this process easier for you. Quran is the book whose words are by Allah almighty so it's really important to pronounce each word right. As Quran is the message of Allah, so it's really important to recite the Quran in the right way. Reciting Quran Pak with Tajweed is really important.
Learn Quran with Tajweed Online for Kids & Adults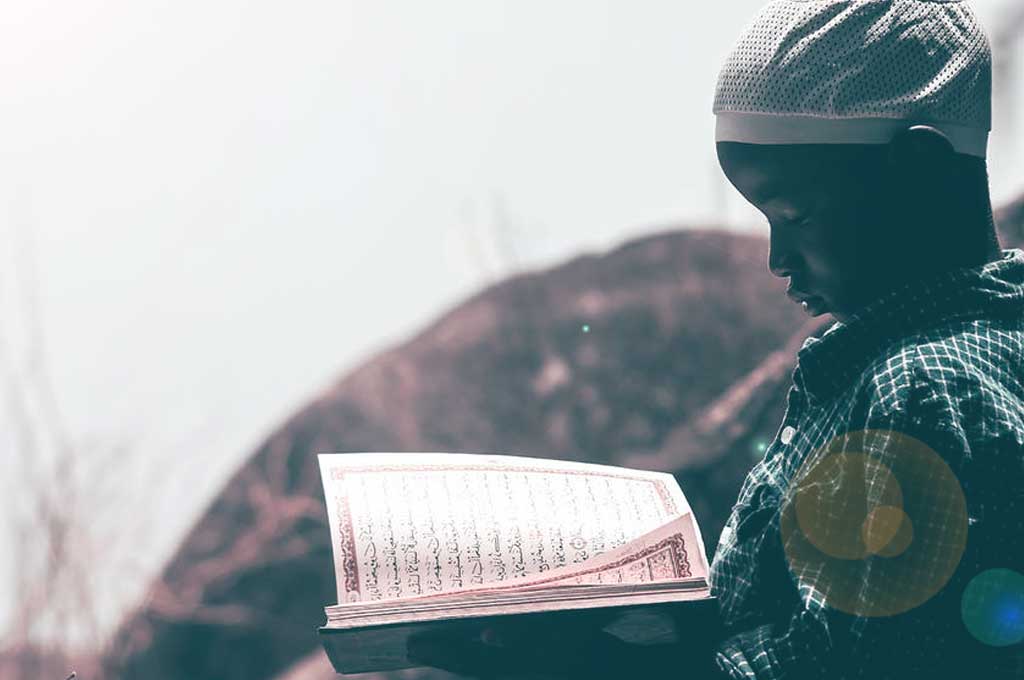 The motive of our Tajweed with Quran online is to teach Tajweed to kids and adults. We want to expand the boundaries of Islam. We want to teach people how to get started with it. Those who want to recite the message of Allah Almighty in the most appropriate way. Our motive is to spread the word of Allah Almighty all around the world. We want to cover the countries around the world where the native language is not Arabic and people face difficulty in pronouncing the words of the Quran. Being related to Islam and living in Western countries bring a lot of difficulties especially when you are a practicing Muslim. For that sake, our online services play a huge role. For the Muslims who live in foreign countries to get themselves connected to Islam.
We cover the areas where it's hard to find any coach to learn the Tajweed of the Quran. For this, our online services are really easy to approach and become an ultimate opportunity for Muslims who live abroad and don't even know how to recite and pronounce the Arabic language.
Classes Plan
Classes/Month
Fee
2 Students
5 DAYS/WEEK
20 Days/Month
$ 50
$ 90
3 DAYS/WEEK
12 Days/Month
$ 40
$ 75
2 DAYS/WEEK
8 Days/Month
$ 30
$ 50
1 DAY/WEEK
4 Days/Month
$ 25
$ 45
Note: Special Discount save fee from $ 0.25 to $ 0.50 per session on 2nd student. Get more at 3rd student. Start Trial
Classes Plan
Classes/Month
Fee
2 Students
5 DAYS/WEEK
20 Days/Month
A$ 50
A$ 90
3 DAYS/WEEK
12 Days/Month
A$ 40
A$ 75
2 DAYS/WEEK
8 Days/Month
A$ 30
A$ 50
1 DAY/WEEK
4 Days/Month
A$ 25
A$ 45
Note: Special Discount save fee from A$ 0.25 to A$ 0.50 per session on 2nd student. Get more at 3rd student. Free Trial
Classes Plan
Classes/Month
Fee
2 Students
5 DAYS/WEEK
20 Days/Month
£ 35
£ 65
3 DAYS/WEEK
12 Days/Month
£ 30
£ 55
2 DAYS/WEEK
8 Days/Month
£ 25
£ 40
1 DAY/WEEK
4 Days/Month
£ 20
£ 35
Note: Special Discount save fee from £ 0.25 to £ 0.50 per session on 2nd student. Get more at 3rd student. Trial Now
Classes Plan
Classes/Month
Fee
2 Students
5 DAYS WEEK
20 Days/Month
€ 40
€ 75
3 DAYS/WEEK
12 Days/Month
€ 35
€ 65
2 DAYS/WEEK
8 Days/Month
€ 30
€ 50
1 DAY/WEEK
4 Days/Month
€ 25
€ 45
Note: Special Discount save fee from € 0.25 to € 0.50 per session on 2nd student. Get more at 3rd student. Start Trial
Classes Plan
Classes/Month
Fee
2 Students
5 DAYS WEEK
20 Days/Month
‎AED 185 درهم
AED 360
3 DAYS/WEEK
12 Days/Month
‎AED 150 درهم
AED 295
2 DAYS/WEEK
8 Days/Month
AED 110 درهم‎
AED 210
1 DAY/WEEK
4 Days/Month
AED 85 درهم‎
AED 165
Note: Special Discount save fee from AED 0.25 to AED 0.50 per session on 2nd student. Get more at 3rd student. Enroll
Classes Plan
Classes/Month
Fee
2 Students
5 DAYS WEEK
20 Days/Month
KWD 16
KWD 25
3 DAYS/WEEK
12 Days/Month
KWD 13
KWD 21
2 DAYS/WEEK
8 Days/Month
KWD 10
KWD 15
1 DAY/WEEK
4 Days/Month
KWD 8
KWD 11
Note: Special Discount save fee from KWD 0.25 to KWD 0.35 per session on 2nd student. Get more at 3rd student. Start Trial